Published: 14th April 2020 (3 Min Read)
Joseph joined Gore Browne Investment Management in 2015, when he began working on the team managing the AIM Portfolio Service and assisting Bertie Gore Browne with his clients. More recently, he has been made one of Citywire's Top 30 under 30, a fantastic achievement and one that is thoroughly deserved. Here's what happened when we caught up with him recently…
---
Congratulations on being made one of the Top 30 under 30 by Citywire, how does that feel?
It is great to get the recognition, and a vindication of a significant amount of hard work over the years. It was my last chance to be included, so there is that sense of relief too.
Tell us a bit about yourself..
I like to see myself as a realist and a pragmatist. There are certainly smarter individuals than me, but I get through by being conscientious and retaining a focus on achieving defined goals. My colleagues would probably say I'm hard-nosed, and it can certainly be a tricky task keeping the balance between tough conversations with AIM company management teams and the empathy required with looking after our valued private clients.
What do get up to in your spare time?
I still have one more exam to do, which is the final CFA exam, which is taking up my spare time. That being said, it has just been delayed by six months for Coronavirus so I will be seen out running. I do still enjoy my sports, and regularly go horse racing or to the local point-to-points.
What did you want to be when you were younger?
I grew up in Leicestershire, with a childhood spent around horses, so I always wanted to be a jockey. I am very fortunate in that I have been able to do those things which I have always wanted to do.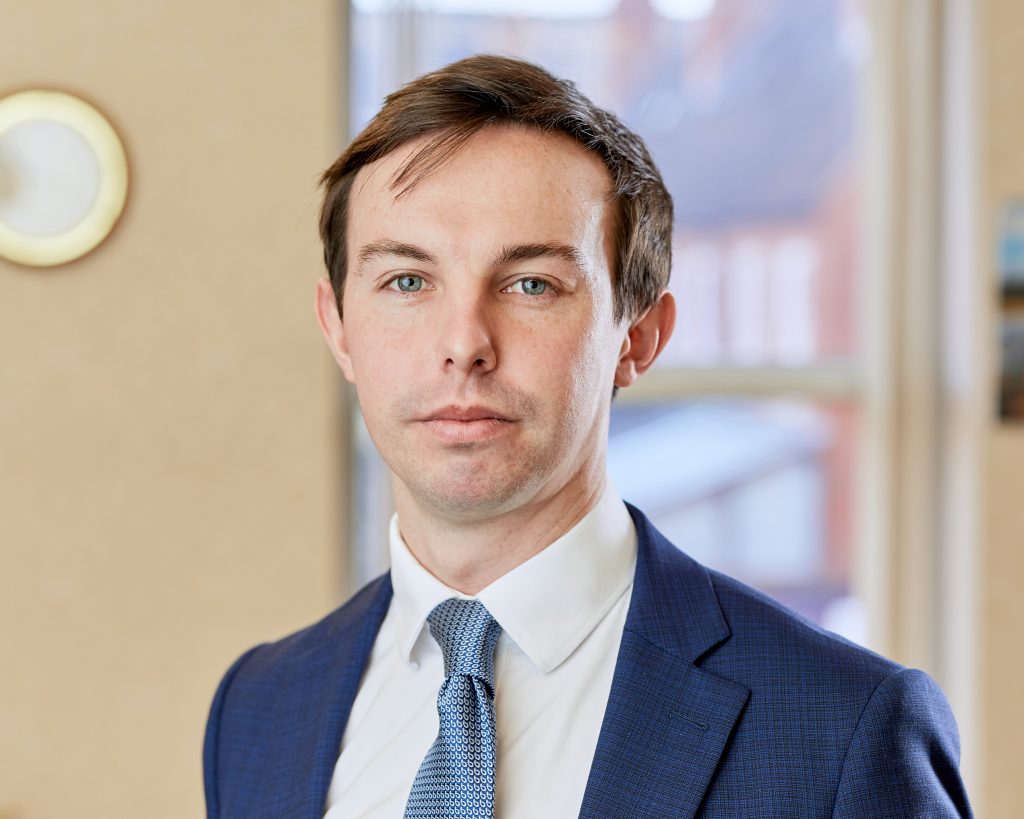 Who would you say is someone who has inspired you in your life?
That is a tough question. I like reading biographies and investment non-fiction. I wouldn't say I particularly looked up to any one person, rather cherry-picked ideas off different people. I suppose when I was racing, you would be riding against AP McCoy and others, and there was no space to look up to anybody. They were your competition. Perhaps that sense of detachment from inspirational figures has continued.
What did you do before investment management?
Before beginning my career in investment management at GBIM, I was a National Hunt Jockey. I raced through sixth-form, university and then for four years following university. In those years, I spent a considerable amount of time completing many of the investment industry exams.
Why did you make the move into the investment world?
To be frank, I was not progressing, or perhaps lacked the talent, to make it as a high-profile jockey. I always knew I wanted to work in investment, as I have invested since I was 16. In an ideal world I would have carried on racing at a higher level for longer and then moved into investment management.
As head of our AIM Portfolio Service,  what do you love most about that part of your role?
Without a shadow of doubt, seeing company management teams. Many are owner-managed and they are extremely passionate about their businesses. I like reading the behaviours of management teams too and how that changes in our bi-annual meetings, so face-to-face meetings I particularly enjoy.
What do you enjoy most about working at GBIM?
We are a smaller independent business. We are all given freedom to learn – there is no mistake that GBIM really does embrace bringing on the next generation.
Finally, if you could choose any profession now, what would it be? (And you can't say Investment Management!)
I really have not given this a moment's thought until now. Since joining GBIM, I have become a great believer in structural growth changes, so it would be somewhere which enables technological advancement in a core industry. Technology will change many of the traditional professions.
---

Article written by
James Crarer