Published: 29th September 2021 (5 Min Read)
Many commentators expect a spending bonanza following the savings windfall which many of us who kept our jobs during the lockdowns were able to amass.
It is, after all, a lot of money[i]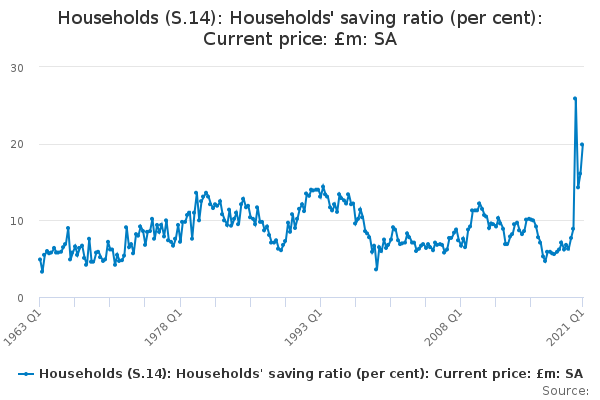 But not so fast. Thinking about my own family:
We have paid down our mortgage, and hope never to have one again
My daughter and her fiancé completed their first house purchase last week
My son has just completed his degree and will be looking for his first job
We won't be going out to splash the cash, and hearsay suggests this replicates many households' thinking.
And then:
Many people are very unsure of their job prospects within a period in which pandemic induced uncertainty continues.
Furlough is finished, and UBI levels are unclear
It is reported that many people are reconsidering their quality of life, and so their jobs, the hours that they work and the location of their homes.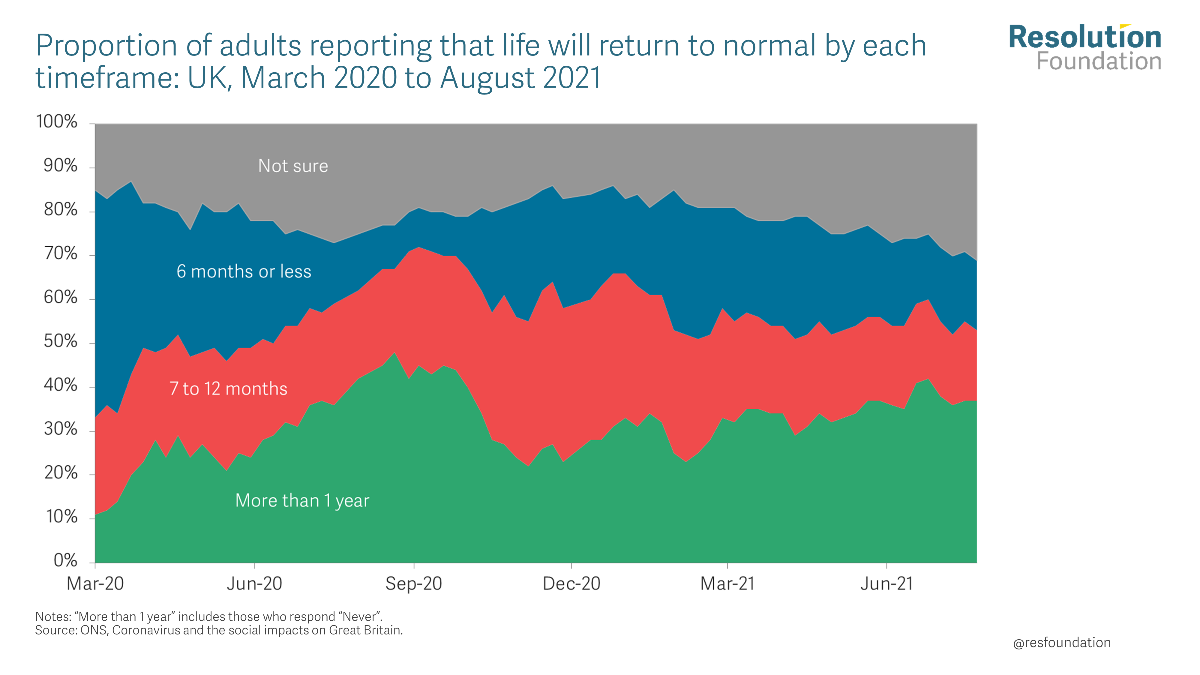 Such uncertainty, if real, would surely encourage people to hold onto their money.
This chart from the Resolution Foundation confirms that high levels of uncertainty persist.[ii]
[i] https://www.ons.gov.uk/economy/grossdomesticproductgdp/timeseries/dgd8/ukea
[ii] https://www.resolutionfoundation.org/comment/rubbish-regulation-perfect-procurement-and-long-covid/