Published: July 2019 (5 Min Read)
One month after experiencing record-breaking temperatures, Europe is sweltering under another heatwave. And this one is more intense.
On 25th July at least seven countries in Europe broke temperature records. The UK experienced its hottest July day at 38.1°C (101°F)—0.4°C shy of the all-time UK record. Germany hit 41.7°C (107°F) to set a new daytime high temperature. Belgium (41.8°C), France, (42.6°C), Luxembourg (40.8°C), the Netherlands (40.7°C), and Scotland (31.6°C) also registered their hottest days ever.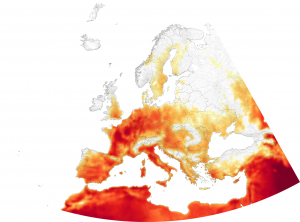 The UK's Met Office confirms this. Their records started in 1884 and their data show that the 10 hottest years in the UK have occurred since 2004, while none of the 10 coldest have happened since 1963.
If you are interested in this area, please also have a look at the Grantham Institute's website (https://www.imperial.ac.uk/grantham/), which has some interesting papers among its research papers.