Published: August 2019 (5 Min Read)
The Financial Conduct Authority (FCA) set a deadline of 29 August 2019 for payment protection insurance (PPI) complaints and that deadline was reached last week. If complaints were not made to the provider by then money can no longer be claimed back for PPI by complaining to providers or the Financial Ombudsman Service.
There may be circumstances for making a claim if there were 'exceptional circumstances' that meant the claim could not be made within the time limit. The Financial Ombudsman Service has more on 'exceptional circumstances'.
The sum of the awards paid to complainants since January 2011 has been substantial. The FCA calculates that the total paid out since then is £36 billion. This reached between £3-5 billion during most years and has averaged about £4.25bn a year: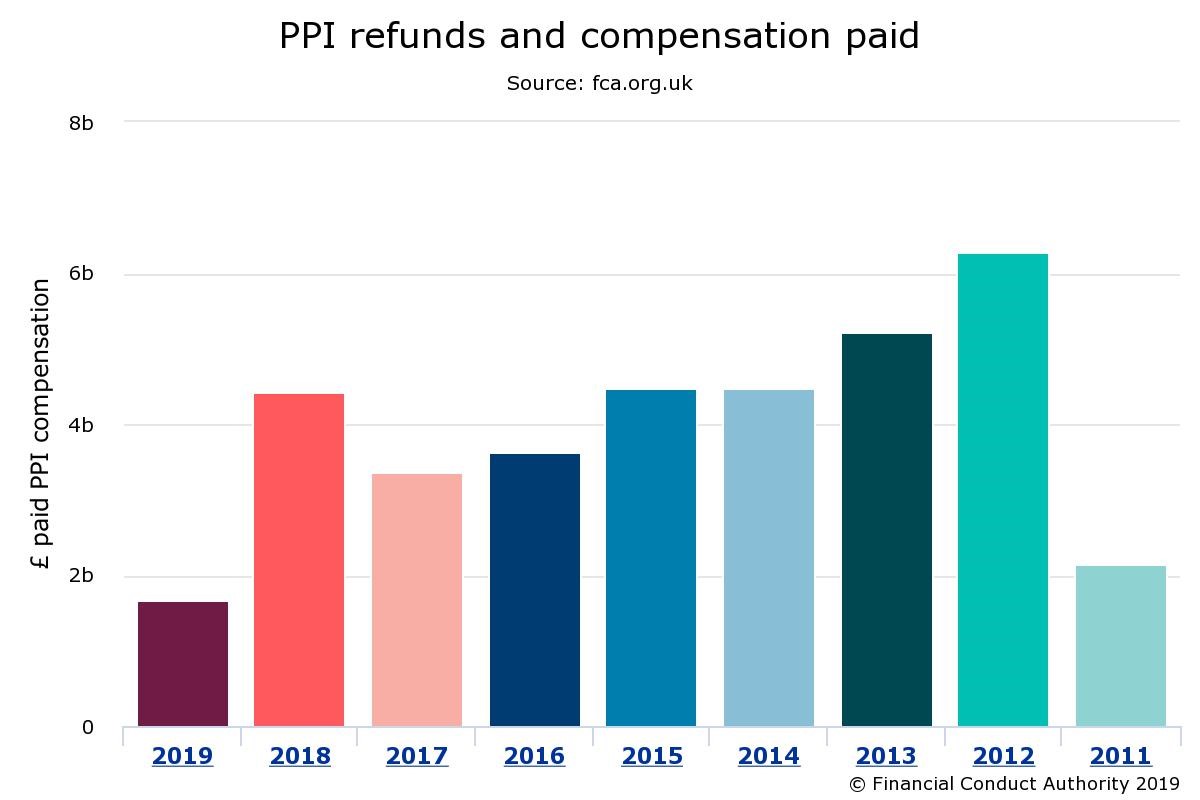 According to Money Info, Nomura's chief economist George Buckley believes the pay-out deadline could trigger a 0.3 per cent decline in consumer spending.
Analysis by The Mail on Sunday also found thousands of jobs are at risk as many roles created to deal with PPI complaints are no longer required after August 29, further weakening the economic outlook for Britain. Industry sources said banks have employed around 10,000 workers to deal with compensation claims. Claims management companies have generated £3.7 billion in turnover since 2011. This means they have taken a 10 per cent cut of the £36 billion banks have shelled out in redress.
Might this be another cause of economic weakness in the UK?
A few years ago, quite probably, but employment income growth after inflation has now improved after some difficult years. This should help to offset the loss of the PPI windfalls, but it is likely to have some impact in the short term.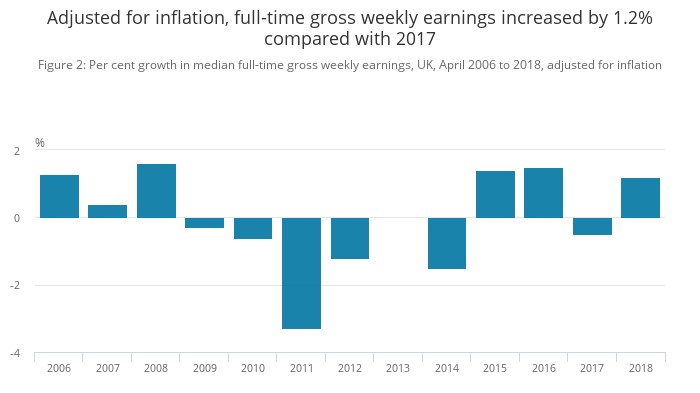 Source: Office for National Statistics, Annual Survey of Hours and Earnings
This should mean that there is not a sharp fall in spending as a result of the end of PPI payments, but today's report from the British Retail Consortium is not encouraging.
Paul Martin, a partner of KPMG said, "August proved to be yet another incredibly disappointing month for retail, with like-for-like sales down 0.5% and total sales flat-lining at zero. It's clear that for much of the retail market, efforts are being focussed on preservation, not growth, in this adverse and uncertain climate.
"With a budgetary Spending Review, the Brexit crunch point looming and potentially a general election on the cards, it's clear that the only thing that is certain in the coming months is further uncertainty. It's vital that retailers insulate themselves for every eventuality and have rigorous contingency plans in place." https://brc.org.uk/retail-insight-analytics/retail-sales-reports/retail-sales-monitor/reports
Hearsay suggests that purchases of bigger ticket items such as cars were boosted by PPI payments, because they enabled initial deposits. We should look out for weakness in this sector.
General uncertainty has caused economic growth to depend increasingly upon government support, as is shown in this chart from the Resolution Foundation: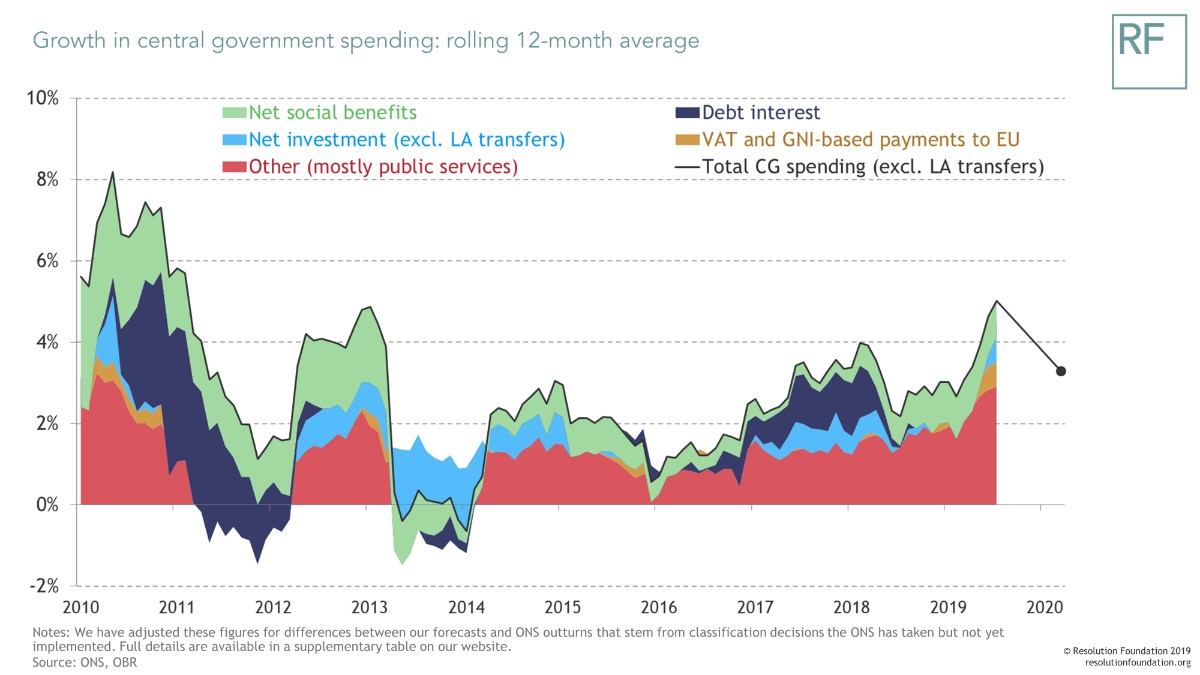 Conversely, the closure of the PPI claims window is likely to boost bank balance sheets, which may herald increased dividends or share buybacks for bank shareholders.
So, it's not all bad!