Published: July 2019 (5 Min Read)
A team from GBIM returned to Jersey this month to stage a Wine Tasting event with Gorey Wine Cellar in The Club Hotel & Spa, St Helier.  Existing and potential clients and contacts enjoyed high quality wines from around the world and canapés from the kitchens of a Michelin starred chef.
Gorey Wine Cellar, which has been supplying fine wines to Jersey Islanders for over 50 years, and its owner, Matt Barnes, provided us with delicious champagne, rosé, white, and red wines from England, France and the Southern Hemisphere.  Much thought and humour were given to Matt's explanations of each wine which, along with the lovely canapés and great location, meant that the event was enjoyed by all.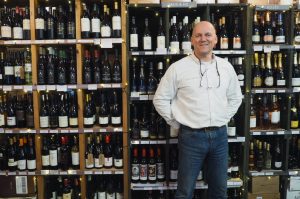 The interaction and teamwork needed from the boutique businesses of GBIM, The Club Hotel and Gorey Wine Cellar to produce the event epitomises our approach to delivering personalised investment solutions.  We always aim to deliver a focussed service to each client whilst 'sticking to our knitting' and working in partnership with others; this Wine Tasting evening appeared to demonstrate the enthusiasm with which this approach is received by clients and the business community alike in Jersey.
We are also encouraged by the positive feedback from those who attended the evening and send many thanks to those who were able to join us and make it such a success.  We will continue to make regular trips to the Island and look forward to contributing where we can, as well as staging less formal events.
Gorey Wine Cellar – Jersey – https://goreywinecellar.com/ 
The Club Hotel and Spa – Jersey – https://www.theclubjersey.com/

Article written by
Oliver Findlay